$100 deposit will be required after acceptance, pay no fee now
Expired
Institute on Energy, Economics and the Environment: a STEM course


June 9, 2019 - July 2, 2019




8:00 am - 5:00 pm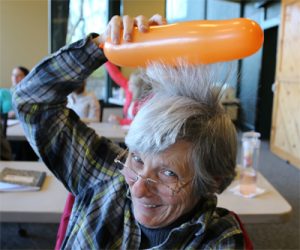 A  free* STEM graduate course on energy for S.C. teachers June 9 – July 2, 2019.
Earn three semester hours of graduate course credit.
Each June since 2013, South Carolina's electric cooperatives have sponsored this accredited graduate-level course — free of charge to the state's K-12 science, technology, engineering and mathematics (STEM) teachers. Through four weeks of in-class sessions, field trips and independent work, participants learn the basics of how electric power is created and distributed, and examine the tensions between reliability, technology, clean energy, and affordable electricity rates for consumers. Guest speakers include industry, policy and environmental experts who identify both current challenges and solutions that may lead to a brighter and cleaner energy future for South Carolina and the world.
Participants who successfully complete the course receive three graduate credit hours from the University of South Carolina. Housing and meals are provided free of charge during the week of on-campus classes at USC.
The course accommodates a maximum of 25 students. To apply, enter the required information below.  Organizers will review all applications. If you're accepted, we'll require a $100 registration fee (refundable after completion of the course.)
Participants will be notified of their acceptance status by email.
Course Goals and Objectives:
At the conclusion of this course students will be able to:
Identify the different energy sources available and utilized across South Carolina and around the world.
Understand the costs and benefits of different energy sources related to their reliability, affordability and environmental stewardship.
Apply economic decision making concepts, like scarcity, costs/benefits, supply and demand, and others to the field of energy and related environmental issues.
Develop project-based lessons that support both STEM and Common Core Standards integrating economics, energy and environmental issues.
Course dates are June 9 – July 2, 2019
In-class session begins at the University of South Carolina on Sunday, June 9 at 2 p.m. and ends on Friday, June 14 by 6:00 p.m. (Dormitory housing and meals are provided at no cost to participants). The remainder of the course is an independent study off-site.
All final assignments will be due on Tuesday, July 2 by 5 p.m.