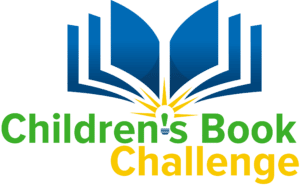 Overview
The Children's Book Challenge is a great way to engage your students with a cross-curricular project focused on energy education that also correlates to many South Carolina State Standards. This writing project directly connects to ART, ELA, SCIENCE, and SOCIAL STUDIES
Register now
Prizes
Each winning student at the local level will receive $50. The teacher will also receive $50.
We will have two winning categories: One individual state-wide grand prize winner will receive $500. Also, one group (2-4 students) state-wide grand prize will also be awarded ($500 to be divided equally among each participant). The supervising teacher of both the individual and group winners will also receive a monetary gift.
The statewide winner(s) will be announced in the South Carolina Living magazine and on social media.
Winners will receive color copies of their printed book. Copies also will be on display in the local co-op offices and sent to state elementary school libraries.
Timeline:
September 19, 2022 – Registration opens.
November 11, 2022 – Deadline to register.
January 27, 2023 – Deadline for e-books to be emailed to designated co-op contact.
February 24, 2023 – Co-ops will choose a local winner.
April 6, 2023 – Grand Prize Winner will be chosen and announced
Questions to Consider to connect with the theme of Co-ops Connect Communities.
Cooperatives connect us with power, but how do cooperatives also connect communities(charity partnerships, annual meetings, supporting local business and industry, etc.)?
How do cooperatives work to connect neighbors with one another? What programs are offered?
Why is education even important and part of a company that provides power?
How do cooperatives impact people's lives for the better? What opportunities do they offer to make connections and improve one's living?
How are lives transformed because of cooperatives?
Introduction
SC fourth and fifth-grade students are invited to write and illustrate a children's book about our electric cooperatives.  Winning entries will be awarded cash prizes as well as an opportunity to get published!  This year's challenge focuses on the theme of Co-ops Connect Communities.
How to Participate
Register for the challenge by Friday, November 11, 2022. Entrants will receive a confirmation email and your area's cooperative contact information will be provided to you after you register for this year's competition. 

Each registered team (1-4 students) will create an electronic book using the online book creator, StoryJumper. This web-based platform allows students to write and illustrate their stories using laptops, tablets, or other devices.

Next, teachers should sign up for a free account at StoryJumper and become familiar with the options. StoryJumper is a free platform for teachers and students to write and illustrate books.

There are video tutorials and a useful teacher's guide to help you get started.

Books may be fiction or nonfiction. Students writing books of fiction are encouraged to collaborate with their classmates, including remotely, to plan the following elements of the story: characters, challenges, motivation, setting, obstacles, climax, and closing.

Explore and research the history of the electric cooperative movement by contacting your local electric cooperative office. Students should contact the cooperative either by phone or an email. (Your local cooperative contact information will be provided to you by email shortly after registration.)  Make sure to write down the contact's name and the date(s) you communicated to use on the Author's Summary.

StoryJumper automatically saves student work – allowing teams of students to work together over an extended period of time. KEEP your original artwork, please. We may need it for further publication.

Teachers, if there is an opportunity for you to capture a photo or video (with appropriate parental media permissions) of your student(s) working on the book, please tag us on Twitter at @enLIGHTenSC or Facebook at enLIGHTenSC.  Our team may be able to help capture these moments through a visit to your classroom at a convenient time for you.  Keep us informed of your progress!
When students are finished writing and illustrating their book, they must share it with their designated electric co-op contact.  Click on the Share button next to the book on StoryJumper.com.  Students younger than 13 years old must ask a parent to Share the book online.  Other students may use the option to Share with family and friends and send the resulting link to their local cooperative contact.
All electronic books must be submitted to the local co-op office by Friday, January 27, 2023.
Follow the links below for rules, instructions and requirements: